Bed and breakfast in the country of Jacquou
Bed and Breakfast in the heart of Périgord
Guest House in the country of Jacquou
At the moment, up to -20% on your stay in a guest room
Aurélie welcomes you to Bonneval at the Guest House in the country of Jacquou, in a charming hamlet in the village of Fossemagne. This place was intended to become a bastide in the XIV century. The lack of villagers and the quarrels between the Comte de Périgord and the Viscount of Limoges ended the extension of the Bastide and led to its destruction.
The hamlet was rehabilitated at the end of the XVIII century around an arbored square.
In the centre of the Dordogne, between Périgueux and Montignac, near the A89 motorway and 500m from the D6089, this guesthouse is ideally situated for visiting the Périgord, its caves and its castles.
The "Lina" room is decorated with care. Thanks to its clear walls, the height of the ceiling, the floor and the mouldings, you will escape into a universe of serenity. Quality bedding (160 × 200) and a comfortable sofa bed can accommodate between 2 and 4 people. You can enjoy the bathtub in the spacious and private bathroom.
The Blue Room "Berger", with a view of the courtyard and the Sunny garden on awakening is tastefully decorated and simple. A new 160 × 200 bedding and a sofa bed, both of quality, allow 2 to 3 persons to be accommodated. The private bathroom is equipped with a shower.
A common room in both rooms is the perfect place to relax.
An umbrella bed, a highchair is available for children free of charge.
Access to Wifi is free of charge.
On reservation you can take the evening meal at the table d'hôte.
Bed and breakfast in the country of Jacquou
was last modified:
May 20th, 2020
By
In the Land of Jacquou
The housing
Minimum night number:
1 night minimum
Awards
From 75€ To 140€ /night
Tariff details
From 70 to 90 euros in Formula guest rooms breakfast included for 2 persons. A surcharge of €25 is requested per additional person.
Children under 2 years of age stay free of charge. An umbrella bed and a child's chair are also available free of charge.
At the moment, up to -20% on your stay in a guest room
If you want to enjoy a half-board stay, do not hesitate to contact me.
Wifi, parking, terrace, access to the courtyard, garden and swimming pool in season.
The table d'hôte, at a price of €30 per adult and €12 for children under 12 years old, includes (aperitif, appetizer, dish, cheese, dessert, water and 1/4 of wine). A light formula is also offered (entry, flat, drink not included) at a price of €18 per adult and 8 €/child under 12 years.
Dates and Times
Establishment open all year round.
Arrivals are ideally from 6pm and departure is requested by 10am.
Breakfasts are served between 8am and 10am.
New Year's Eve special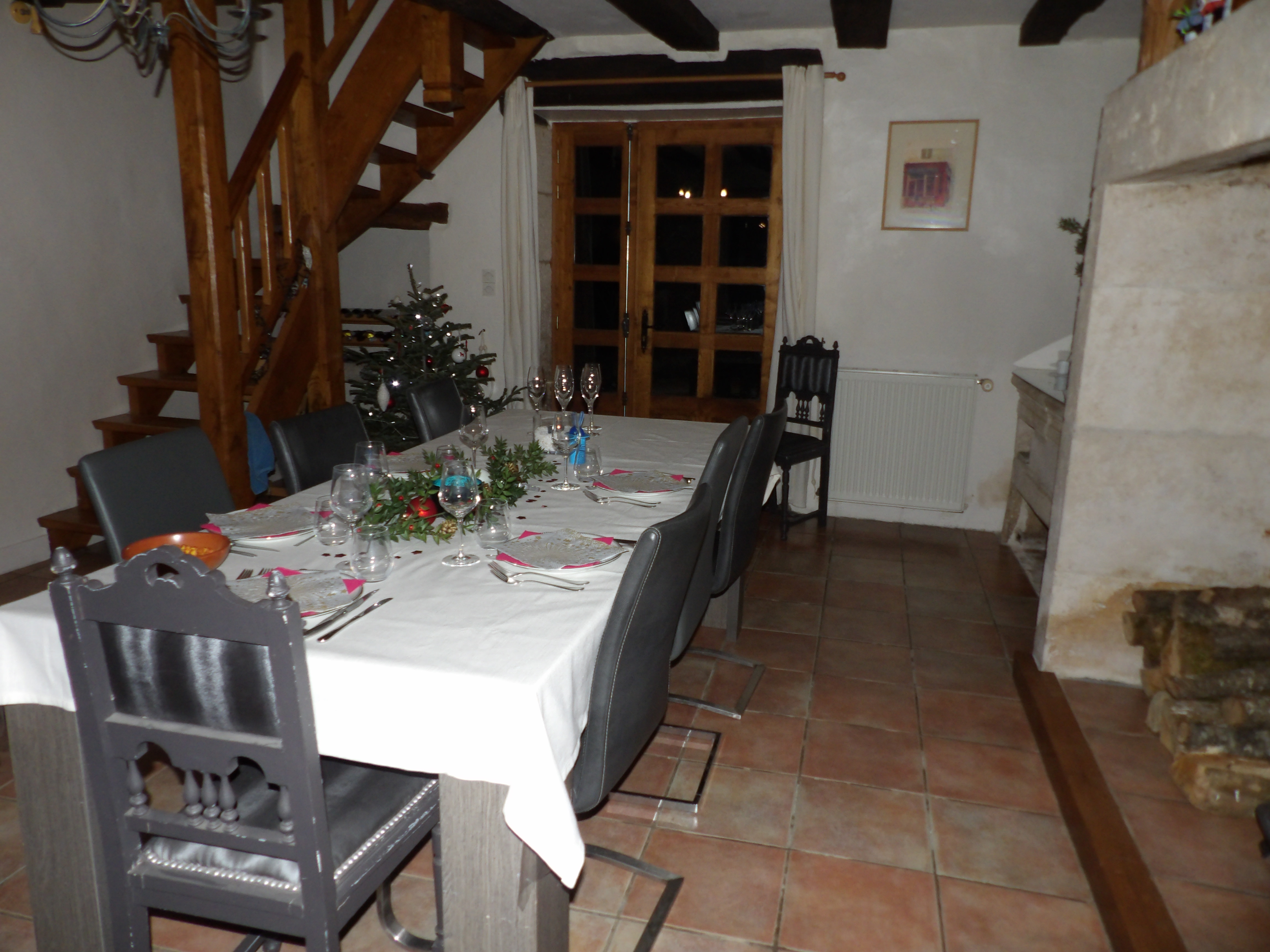 A 2-night stay with breakfast and dinner from Monday, December 30, 2019 to Wednesday, January 1, 2020.
A 2-night stay with breakfast and dinner from Monday, December 30, 2019 to Wednesday, January 1, 2020.
New Year's Eve menu:
Aperitif with champagne and some zakouskis
Starter of foie gras or fish.
Deer, pear and cranberry steak with dolphin apples
Cheese platter.
Raspberry and almond milk iced log
This stay with the New Year's Eve meal excluding drinks: 140€ per adult, 110€ for teenagers between 12 and 17 years old, 70€ for children under 12 years old.